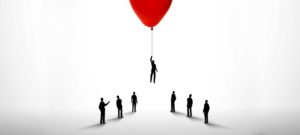 How does an established manufacturer counteract the current challenges besetting the industrial products and systems sector?  Better still, how have they managed to defy the industry trend of cost cutting, savage restructuring, lay-offs, dwindling sales and financial losses to stand tall as the best performing business, of its class, in Australia.
The mining downturn, the rapidly changing economic landscape and the volatile geopolitical environment led People At Their Best to work with this diversified motor producer to re-calibrate the way it does business and stay ahead of the pack.  To paraphrase Charles Darwin: "It is not the strongest, not the smartest and not the biggest that flourish but those that are most able to adapt to changes in their environment."
Within the industrial motor sector all the players (to a large extent) offer a similar suite of products.  In this context, the ability to differentiate and offer a real value proposition to customers rests in the 'experience' a company creates for customers, that is, how it delivers its (similar) products and serves its customers.  This customer experience is a critical factor in predicting organisational success and on that basis, People At Their Best has been working hard to identify the key factors that will ensure our client's success into the increasingly uncertain future.
By identifying, codifying, embedding and consistently demonstrating those behaviours that better predict success, this industrial motor producer has been flourishing.  These behaviours are what we call 'performance signatures'.  But this change journey is not easy.  In fact, most organisations are not agile enough to move away from competitive or environmental threats even though adaptability is the cultural characteristic most highly correlated with organisational success.
In our experience, most organisations, in most industries, take a product-centric approach (rather than a customer-centric approach) and adopt a price strategy that ensures a collective race to the bottom; where companies seem unable to distinguish themselves in any meaningful way to the market.  What is exciting for us at People At Their Best, is to observe our client purposefully and deliberately examine what is required to win in today's market and then, with great conviction and effort, reinvent itself to better serve its customers.
In a short time, this diversified motor producer has come a long way in embracing what it calls its 'Behaviours for Success' and in ensuring they are not just words on a page but instead, the living DNA of 'HOW' it goes about its business.  These behaviours give it a real competitive advantage because they put the customer at the center of everything it does.
Ensuring that everyone who works there is aligned to and 'on-board' with the behaviours, represents the holy grail of organisational performance – it ensures that everyone is moving in the same direction and is unified by the same purpose.  In this respect, the management team and the CEO have been instrumental in coming together and championing the Behaviours for Success.
The leadership team have successfully navigated the complacency, resistance and historical legacies to show their teams that the Behaviours for Success are not about doing 'more' in this already stretched work environment but are instead about doing the things that customers value, about taking action that creates additional value for customers.
Seventy-five per-cent of all transformation programs fail but with the commitment of the CEO and the management team, this industrial supplier to the Australian market is well placed to defy the odds and stay ahead of the pack.